The Challenge to Biology Design Spiral (C2B) is a tool used in Biomimetic Design to identify, define, biologize challenges, and discover, abstract, emulate natural elements to design a product before it is evaluated against life principles.
You can find it in the Biomimicry
Toolbox
of the Biomimicry Institute.
More on the power of spiral design
here
.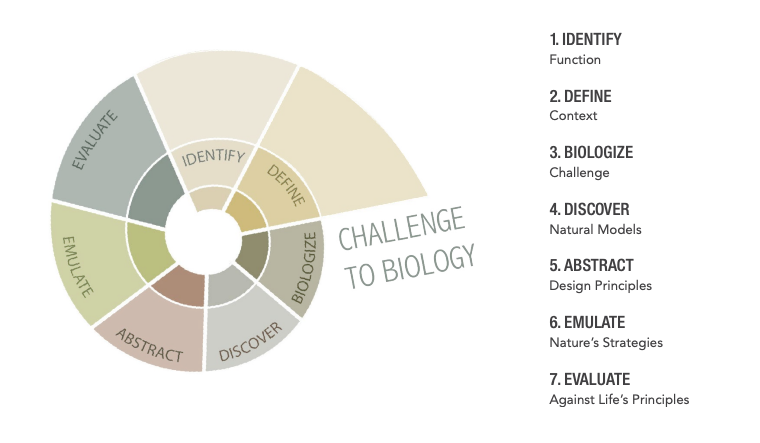 Below is a coat design made possible by going around the C2B Spiral three times. Please note that this document is only accessible to members of the MCAD network for now.
Stock images from
unsplash
, sketches by me.